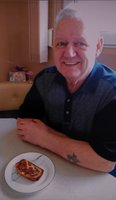 Norman Azariah McLeod
It is with great sadness that we announce the passing of Norman Azariah McLeod at the age of 78 after a lengthly battle with Alzheimer's in Fort McMurray.
He leaves to mourn his wife, Theresa, of 54 years. His children Dennis (Flo), Michael, Peter (Katherine) and Sheri (Rick). His grandchildren Meredith, Thomas (Chelsea), Daniel, Kalib, Karisa (Billy), Brody, Duncan, Kane and Ethan. His great-grandchildren Abigail, Brier, Rayvn, Lynkan and Kaydence. Brothers and sisters Anita, Hilda, Sadie (Fred), Ronnie (Janet), Roger (Shelia), Aubrey (Debbie) and Clyde (Rita). As well as a number of nieces and nephews.
Predeceased by his parents Ronald and Gladys McLeod and siblings Enid and Winston.
He will be greatly missed, especially by his special friend Tori Short.
The family would like to thank the staff of his day program for their love and support over the last few years and the Northern Lights Regional Hospital for all their support.
Viewing to take place Wednesday, September 26, 2018 from 12:30 p.m - 1 p.m. at The United Church, 10003 Gordon Ave., Fort McMurray AB.
Service to follow at 1 p.m.