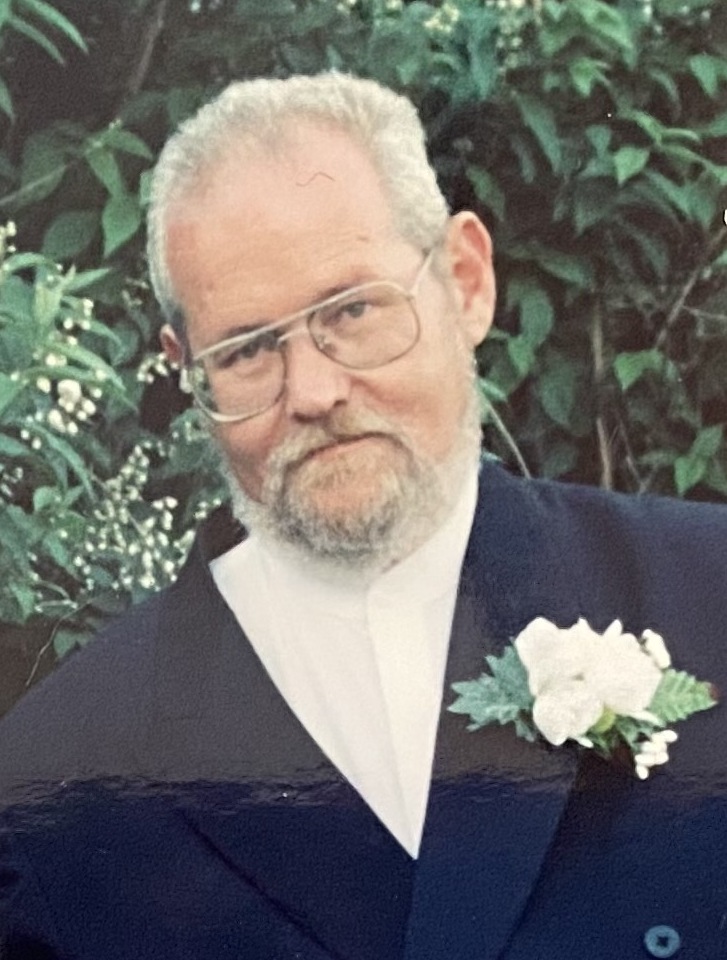 Obituary of Jerry Floyd Ashley Canning
Please share a memory of Jerry to include in a keepsake book for family and friends.
Who was Jerry Floyd Ashley Canning? He was an amazing Father, Father-in-law, Brother, Grandfather, Great Grandfather, Uncle, and an amazing person in general. He was born on June 9, 1951 in Twillingate, Newfoundland. He was the only boy in a family of four children. He had three sisters, Velma the oldest sibling, Pansy who was a year and a half younger, and Roxena the baby of the family. He lived in Birchy Bay, Newfoundland for the first 9 years of his life, where I am sure he got into lots of mischief as most young boys do. His sister Velma remembers, "When he was just a wee boy of 4 years old. He had a head full of curly hair, and a blue Tam that he wore, but he was known to always take it off even though mom insisted that he wear it. So one day his Tam was missing off of his head and mom asked him where it was. He said to her, "the Nippers took it away mom!". His sister Pansy remembers, "Playing in the good old days with him. He was always looking out for me. One day I had opened a can and I had the jagged edged can cover in my hand and Jerry was trying to take it away from me because it was too dangerous. I was holding on to it for dear life just because I wanted it. Well it ended when Jerry pulled it away and cut my throat from ear to ear, there was a lot of blood everywhere! I did heal up and I have a scar under my chin to prove it. He was a wonderful brother, always looking out for me even if it hurt!". Pansy also remembers, "Velma was around 11 years old and Jerry was around 6 1/2, so I would have been around 5. One day mom came in the room and she was very upset. She had a hand crank singer sewing machine that had a case that you put over it with a Lock on it. Well!! Mom was upset as one of us had broken the key off in the lock. She took one look around the room and focused on me. All three of us said that we didn't do it, but mom decided it was me because I looked guilty! For years I felt back for being blamed because I didn't do it honest! When Jerry visited in 2016 I finally found out the truth. My big brother 65 years old, finally confessed. Boy, did we have a great laugh over that one. Roxena remembers, "Jerry loved his chocolate cake, and if mom was to give me the last piece. Jerry would sit on me and tickle me until I would give it to him and it worked every time." So when he was 9 years old the family packed up and moved to Dildo, Newfoundland, where he finished high school. But before long he wanted to explore the world and decided to move to Toronto to look for work. In 1973, on Labour Day weekend he was introduced to Goldie through mutual friends and this is where their love began. A few short months later they were married. They moved back to Newfoundland the following year where Jerry was attending Fisheries College and became a welder by trade. Goldie had a daughter Lisa, from a previous relationship, with whom he quickly fell in love with and treated her as his own. He proudly adopted her shortly after their wedding. Lisa remembers, "When I was small and we lived in Toronto, when it was bedtime (this was back when everyone smoked everywhere lol), Mom, Dad, and I would lay in the dark and Dad would light a smoke, then he would use the lit end of the cigarette to write stuff in the dark and I would have to guess what he was writing – just a little game we used to play." After college they moved to Cape Breton, Nova Scotia where Jerry worked at the Shipyard as a welder for 2 ½ years. During that time, they decided to expand their family, they tried for two years to have a baby. Finally, it happened and they had another girl, Tanya. It was in Nova Scotia that he was diagnosed with AS (Ankylosing Spondylitis) which is a rare form or Arthritis that causes your bones to fuse together and deteriorates the joints. They returned to Newfoundland where he continued to work for a few more years until he couldn't work any longer. Jerry was known for his big beard which he rarely shaved off. This one day he decided to completely shave it off and when he came out Tanya screeched and bawled and claimed that's not my daddy. She had never seen him without his beard. He even promised he would buy her a new bike to try and get her to stop crying. When Jerry was in his 20's he had to have back surgery which gave him some lovely titanium rods in his back to help him from being bent over. He spent some time in a body cast from his armpits to his hips. This didn't keep him down for long. He was back to his normal shenanigans in a few months. The one thing that Jerry loved to do his whole life was Fish. He would wake up before daylight and walk to Trout Rock, the fishing brook and fish all day and wouldn't come home until dark. It didn't matter if he caught ten fish or no fish he would stay in there all day. He even came home with a fish hook in his hand that he had gotten suck in there just after he got to the brook but he stayed in there until dark, there wasn't much that would keep him from his fishing! He tried to pass his love of fishing off to his kids and to his grand daughter Kass. One day when Jerry, Tanya, Danny, and Kass went fishing to one of the usual spots, in Broadcove pond. Kass was only about 5 years old. He was fishing away while Kass was playing at the shore. They heard a rustle in the woods and could hear dogs barking in the distance. Then all of a sudden a big bull moose came crashing out of the trees. Kass shouts to her Grandpa, "Poppy look it's a donkey, it's a donkey!!" They all jumped in the car until the moose made its way down the path. Well, did they ever do the laughing at that one. When Jerry was in his 30's he had to have his hip replaced, as the AS had deteriorated his joint. He was in the hospital for 2 days and was back out practically running around. Jerry was very much a handy man, who could do pretty much anything that needed to be done. A Jack of All Trades as we call it. The work might not have been a professional job but he got the job done. He worked on Cars, he did plumbing, plastering, carpentry, pretty much anything needed to be done. He was blessed with lots of patience. One day when he was out changing the motor out of a car, Danny was helping. Danny was getting very frustrated, as he had very little patience at that time. Jerry said to him, "Ok time to walk away for a bit and take a break. We will get it figured out." They did and oddly enough things worked out in the end. It was then that Danny learned to walk away from a job when he gets frustrated. Jerry was very much musically inclined. He could play pretty much any instrument he tried but mostly he played the Guitar and Accordion. He starting playing the accordion at a very young age and he just knew how to play, I swear music just ran in his veins. He taught his cousin's son Cory how to play Guitar, he taught his son-in-law, Danny how to play guitar. Tanya tried to get him to teach her how to play accordion but he just couldn't slow it down to teach her as he just knew how to play by ear. He spent many years living in Marystown where he spent most of his weekends up at the cabin with his buddy, Al Burke, where they fished and hunted. While living in Marystown he was home one night and was leaning up against the counter in the kitchen, when he slipped and fell and smacked his head off of the counter. It was then we realized there was something wrong as he could now move his head and he was unable to do since his back surgery. He was rushed to the hospital and it was discovered that he had broken two vertebrae in his neck. He was airlifted to St. John's and spent three weeks in traction. When he came home from the hospital he was sporting some new hardware called a halo, which looked like an upside-down chair. One would think this would stop him from going fishing or to the cabin. Think again, there was no holding this guy back. They realized that this was a good contraption for drying wet socks on! Jerry spent a few years living with his sister Velma in Shoe Cove, NL, where he helped them chop wood and get ready for the winter. Just after that he moved to Fort McMurray to live with his daughter and son-in-law, Tanya and Danny. Shortly after moving in with them he suffered a stroke, which again only held him back for a few months with minor effects. Jerry continued spreading his avid love of music while living in Fort McMurray, as he would go to the hospital with his good friends Andrew, Hank, and Ian, and play for the seniors for most holidays and special occasions. They brought much joy to the seniors with their music. He would be so excited for the time to come to go as this is what he loved to do. He spend many weekends camping with Tanya and Danny at the camp lot in Wandering River, where he became a stand in Grandpa and father to our good friends, Ken and Crystal and their kids. We spent many nights around the campfire playing and singing; this is where he was happiest. The last year he had struggled with getting around as his mobility was getting worse. He was mostly reliant on a wheelchair and was unable to get to the camper very much. So, as you can see from the story of his life, he was thrown a lot of bumps in the road, but he just kept going. For most people they would have given up many years ago, but he gave his best fight, right until the very end. No matter what happened to him, he never had a bad word to say about anyone. He never wanted to be a bother to anyone. He rarely complained about anything. You can be sure if he was complaining about pain, it was a lot of pain, more that you or I could handle. He touched the hearts of everyone he met and was loved by all.
A Memorial Tree was planted for Jerry
We are deeply sorry for your loss ~ the staff at Robert Anderson Funeral Service, Inc.
Online Memory & Photo Sharing Event
Ongoing
Online Event
About this Event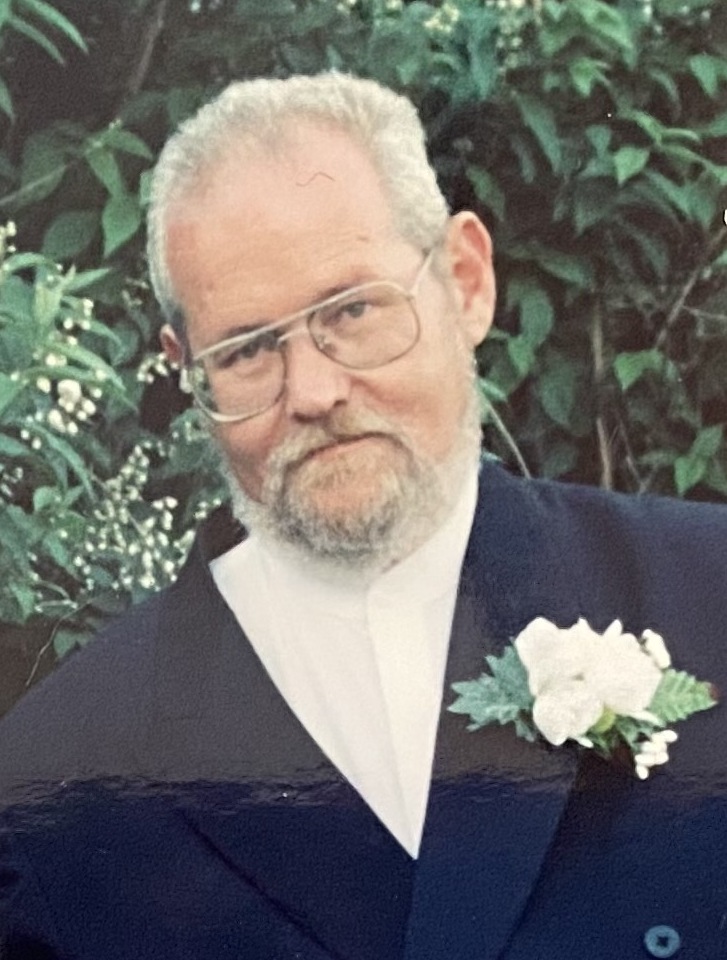 In Loving Memory
Jerry Canning
1951 - 2020
Look inside to read what others have shared
Family and friends are coming together online to create a special keepsake. Every memory left on the online obituary will be automatically included in this book.
Services for Jerry Canning
There are no events scheduled. You can still show your support by planting a tree in memory of Jerry Canning.
Plant a tree in memory of Jerry
Share Your Memory of
Jerry
Robert Anderson
Funeral Services, Inc.
115-190 MacAlpine Crescent
Fort McMurray, AB
T9H 4A6
P: (780) 790-1220
​F: (780) 790-9199